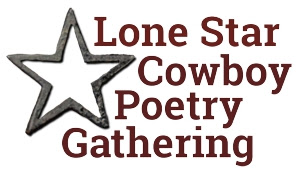 ALPINE, TEXAS
Virtual events showcasing cowboy poets and musicians in 2020-2021
3rd Fri/Sat of February in normal years
LoneStarCowboyPoetry.com
We were saddened to learn of the death of respected cowboy poet Rodney Nelson, who performed at Alpine this past February at the Gathering. His obituary is reprinted below.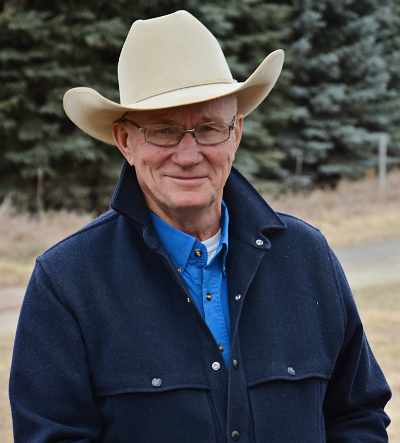 Rodney Nelson
A private family funeral, due to COVID restrictions, will be held for Rodney Nelson, 71, of Sims, ND. Burial will be at the Sims Cemetery.
Rodney passed away on Wednesday, October 28, 2020, at Sanford Hospital in Bismarck after a short battle with Stage IV liver cancer.
Rodney Rolf Nelson was born on May 17, 1949, to Farrel and Martha Nelson. He grew up on the family ranch in Towner, ND. He attended North Dakota State University. Rodney married Teri Olson on August 25, 1980. They raised two kids, Annika and Lafe, on the ranch at Sims, ND. Rodney was a rancher, brand inspector, cowboy poet, and rodeo competitor. He loved his grandsons, Haakon, Sigurd, and Tollef.
He is survived by his wife, Teri, Sims, ND; daughter, Annika Plummer, Dickinson, ND; son, Lafe (Sara) Nelson, and their children, Haakon, Sigurd, and Tollef; sisters, Genevieve (John) Skogberg, Belle Fourche, SD and Julie (Chuck) Cannon, Rochester, MN; brother, Orrin (Donna) Nelson, Towner, ND; and several nieces and nephews.
He was preceded in death by his parents, father-in-law Leon Olson, and son-in-law, Tyler Plummer.
In lieu of flowers, condolence cards to Rodney's family can be sent to 4905 44th St., Almont, ND 58520.
Remembrances and condolences can be shared with the family at www.stevensonfuneralhome.com
Stevenson Funeral Home & Crematory – Glen Ullin, ND
Lone Star Cowboy Poetry Gathering
Board of Directors
October 2020
Elizabeth Baize, Fort Davis
Rachel Barrett, Alpine
Robbie Burns, Alpine
Jim Goodnight, Dallas
Karen McGuire, Alpine
Kay Nowell, Alpine
Gene Nowell, Alpine
Jim Street, Alpine
Julie Stovell, Alpine
Gilbert Valenzuela, Alpine
Event Producer
Bob Saul, Fort Worth
Film Production and Advisors to the Board
John and Erika Moore, Durango, CO
Mailing address:
Lone Star Cowboy Poetry Gathering
P.O. Box 1076
Alpine, TX 79831
Website:
https://lonestarcowboypoetry.com